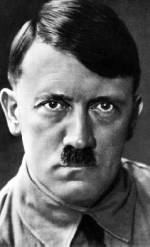 Our on the ground correspondent relaxing in his UK hideaway.



Tour Report - Budapest Exiles in London (almost!)

The tour started off at Budapests Ferihegy 1 Airport. First to arrive was Mr Black, followed closely by Mr Orange, the others then drifted in as and when it suited. It was good to see that most people had turned up in the required tour dress of Exiles polo shirt and 'fantastic' sunglasses (supplied by the lovely Kati, thanks heaps!). Check-in was negotiated without too many problems and we were all allowed to leave the country.

The first problem was encountered in the duty free shop. Just what could we purchase for the penalty drinks? Mr Blue and Mr Black made an executive decision and decided on a lovely bottle of Peach Palinka and the obligatory Unicum (which Mr Black paid for out of his own pocket!).

Once on board the plane Mr Marret produced the bottle of alcohol that made the trip. It was a home made bottle of Palinka supplied by his cleaning lady (big thanks to her). There were some nasty rumours that it was in fact window cleaner but Mr Pink will testify that it was, in fact, top quality 'gut rot'. Luckily nothing untoward happened on the journey and we arrived at Heathrow to find that no Police had been notified of our landing. Oh, big thanks to Mr Pink who managed to sleaze in on one of the Stewardesses and arrange for the Captain to announce our presence on board. I think a few people were surprised to hear that a bunch of drunken ex-pats were due to be playing Saracens the following day!

After arrival most of the party headed towards our hotel in Kingston, while Mr Blue and Mr Yellow awaited, with baited breath, the arrival of a certain Mr Green. Upon arrival at the hotel room allocations were handed out. This prompted some severe negotiating as more than one person wanted to room with Mrs Hempsall. Luckily (or was it) for her, Mr Hempsall won.

After dumping the bags the advance party decided that the action wasn't in the hotel but was, in fact, in Kingston itself. The decision was made to head into town and go for a decent curry (as you can't get one in Budapest). After the curry it was arranged to meet in the 'Financier and Firkin' in Kingston town centre. A rather large quantity of good old English lager, was then consumed on these premises. Whilst there a certain Mr Blue was seen procuring the first 'score' of the tour. However, after removal of his sunglasses he decided against taking the meeting any further! Also Mr Black was seen giving out his mobile telephone number to a rather, apparently, cute little nurse. Whether she called or not we will never know. After closing time it was decided to try a few of Kingston's nighclubs. A few people went to some dodgy place and tried to start a fight whilst Mr Black, Mr Green (big thanks to Mr Indigo for a loan of his CK trousers), Mr Pink, Mr Violet, Mr Purple and Mr Yellow went to the salubrious 'Vaults'. Apparently nothing of interest happened apart from Mr Pink being escorted home by Mr Violet as he was far too drunk. How the guys never managed to do some damage in that club with those sunglasses will remain a mystery forever.

Before we know it, it's Saturday and the day of the big match. Obviously, we won, check out the match report for details. In the afternoon we retired to 'The Plough Inn' in Cobham to get down to the serious task of fining people who broke the tour rules (see end for a copy) and drinking lots of lager and bitter. The two worst offenders were Mr Brown and Mr Pink, although I think Mr Pink was persecuted slightly by Mr Black and Mr Yellow. Oh, we also watched a game against two little known Rugby nations, England and Australia (why this and not Scotland v Portugal, I'll never know!). After the game we all headed back to the Hotel to freshen up and get ready for the night ahead. Unfortunately some people started early and managed to set off the fire alarm with their cigar smoke! The Hotel was hosting a wedding that night and the Bride was none too pleased. Of course it didn't help with Mr Pink trying to sleaze up to her and apologise in a drunken slur.

In the evening we went to 'Café Rouge' in Esher for a meal. We were delighted to experience the company of Kate, Lynn-Marie and the Russian chick. After the meal everyone headed off into Richmond to sample some of the delights there. Unfortunately not all of the bouncers were as polite as us and many were, unjustly, refused entry to the local establishments (arseholes!). Some people managed to meet up with the delectable pairing of Mrs Hempsall and Miss Cotton in the 'Pitcher and Piano'. They also managed to charm a few of the local lassies with a lot of help from their 'Porn Star' sunglasses. Once the pubs closed the tourists attempted to get into some nightclubs. In Richmond 'Park Avenue' was having none of it, so a few intrepid souls headed of to Twickenham for a Seventies party in 'Jewels' – 'The premier nightclub in trendy Twickenham', apparently. Whilst in there Mr Green, Mr Blue and Mr Yellow were seen speaking to an unfeasibly tall chick. Hmm, I hear you wonder, could it have been a bloke in drag? Looks like we'll never know. Also a certain Mr Black was seen dabbling with a young lady (otherwise known as having his soul vacuumed out -Ed.) Mr Green was quoted as saying "It was disgusting chief. It almost made me want to stop drinking! Well not quite. Ooh, look at those hooters!

Whilst discussing the night back at the hotel it came to light that we had managed to lose the Russian Chick somewhere along the line. It was rumoured that she had been spotted drinking a cappuccino alone in a bar somewhere! Since then numerous sightings around the world have been made. I suppose it will have to remain one of life's great mysteries.

Well Saturday came and went and on Sunday the whole purpose of the trip came to light. Mr Howard turned up complete with wife and Son for a spot of lunch at the Hotel. It was good to see him again and I'm sure all the guys at the club wish him all the best for his new life in Austrfuckingalia.

The flight back was a very subdued affair as most of the tourists were all partied out. We would like to take this opportunity to apologise to all of the people on that flight for the horrible smells emitting from all of us, especially Mr Pink! Thank you and goodnight.

Tour Rules
1.The rules must be kept with you at all times. On the shout of "rules", they must be produced.
2.When on British soil, use of the French language is forbidden.
3.Right hand drinking or pointing with anything other than your right elbow will not be tolerated at anytime.
4. When talking to a female, she must be addressed as "love" and the following questions have to be asked in this order. "Do you play golf?", "Do you like Rugby?", "What did you have for breakfast this morning?". Failure to do so will result in a fine.
5. Every tourist will be issued with a "Good Girl" card. On the call "Good Girl" the card must be shown to whoever is standing next to you. Loss of these cards will be dealt with by the most severe of punishments!
6. Proper names must be used at all times i.e. Mr Durrant, Mr Pitcaithly, Mr Taylor, etc.
7. The tour game will be "Cricket". Tourists who do not know the rules should find them out by asking another member of the party.
8. Use of the following words (or any variants of them) are forbidden. "Fuck", "Shit" and "Bastard".