A rather long list of our players past and present:




These are the men that have been proud to be known throughout Central and Eastern Europe as one of the `Stars in Pink'

.


---




Infantry:


John Zsigo (Wales), Marc Lansonneur (Fr), Vincent L'Eveque (Fr) Stuart Durrant (Eng) Gordon Pitcaithly (Sco), Peter Taylor (NZ), Dave Le Shopper (Fr), James Donaldson (NZ), Andy Richards (Aus), Stephane Marret (Fr) Jean-Jacques St. Lezin (Fr), Jean-Claude Fedou (Fr), Alex Zafiriadis (Aus), Nigel Barnes (Eng), Chris O'Dowd (NZ), Richard Lorenzi (Fr), Kevin Jackson (USA), Jesus Olea (Sp), Simon Grimsell (Eng), Simon Baxter (Eng), Nigel Welham (Wal), .


---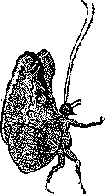 Cavalry:

Arnaud Berdal (Fr), Franck Levete (Fr), Neil Hempsall (Eng), Nick X (Ger), Dustin White (USA), Ian Collins (Eng), Kevin Walker-Curran (Sco), Phillippe Marcheteau (Fr), Mike Carroll (Aus), Maurice Forman (NZ), Jean Christian Pfaff (Fr), Dave Heron (Wales), Paul Rassam (USA), Olivier Martin (Fr), Olivier Dauleux (Fr).


---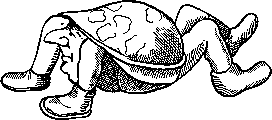 Retired with Honour/AWOL:
Shunko Muroya (Jap), Leo Foliaki (Tonga), Andy Whiteside (Eng), Didier Machard (Fr), Andy Tooley (Eng), Jerome Ledoux (Fr), Charles Matthieu Llheron (Fr), Martin Kane (Eng), Tim Smart (Eng), Andy Ferguson (USA), Mike Chapman (Eng), Dave Cleave (Eng), Rolf Stub (Nor), Geraint Thomason (Eng), Steve Cook (Eng), Tom Howard (Eng), Peter Jones (Eng), Neil Currie (Eng), Geoff Nash (Eng), Rupert Mingay (Eng), Alasdair Ross (NI), Arjan van der Berkmortel (NL), Duncan Riley (Eng), Nick Felsing (Eng), Johnny Gaudy (Ire), Bertrand X (Fr), Kevin Baxter (SA), Andrew Nagy (Aus), Andy Bergher (USA), James Stockdale (Eng), Renoud Albouze (Aus), Andy de Wolf (Eng), Steve Dorman (Eng), Neil Hardwick (Eng), Patrrick Kirwan (Eng), Dominique leBruin (Fr), Mark O'Driscoll (Aus), John Paduano (Aus), Alistair Teare (Eng), Stuart Warwick (Eng), Jonathan Wilde (Eng), Paul Savona (Malta), and many, many more.
This list is almost certainly incomplete, any helpful amendments can be sent to the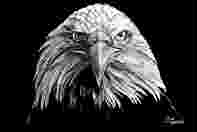 ---

Home
Romance
Drugs
Quiz
Events
Club history
Players past and present
A good links site
Fixtures and results